About
Tires Wheels Direct
Tires and Wheels Direct Online was founded in 2009 after extensive work in retail sales of Wheels, Tires, and Accessories in Florida for almost a decade.
We introduced the industry's most up-to-date website www.tireswheelsdirect.com allowing consumers worldwide to be able to thoroughly research their performance products and favorite brands and confidently purchase online.
Официальный сайт Casino-Z
– это надежная, защищенная и удобная площадка для онлайн-игр, с огромным выбором игр от лучших разработчиков, широкими возможностями для ставок и щедрыми бонусами на депозиты. Присоединяйтесь к сотням тысяч удачливых игроков по всему миру и начните выигрывать уже сегодня на Casino-Z!
We have over 20
TIRES BRAND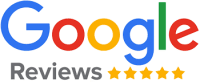 Ralph was awesome, he helped me with everything i needed super happy with the result

Grumpy Guzman


02/28/2022

My new rims were noticed by three different people in 24hrs, after having the old rims on for two years, I didn't think a woman would notice, but she did!!!

Glen Evans


02/23/2022

Amazing, Mr. Felix helped patched me well and was super courteous, polite, and understanding, now my go to place for all my wheels!!!

BadBelle88


02/22/2022

Excellent experience!!!! Randy seemed like a friend… I gave him my tire size, we picked out a sharp pattern, they arrived in Maui in 10 days and he even included lug nuts 💪 Can't stress how good going to this site was for me.

Laurenz Best


02/15/2022

Very quick shipping and handled my order perfect. Helped get my order right and very pleasant to talk with. I do recommend buying from here

matt herritt


02/15/2022

Ralph set me up with a perfect rims and tires package for a great price. Everything fit perfect. Very experienced and knowledgeable. Fast next day service

Sam Dawly


02/08/2022

Ralph at T&WD was the most helpful hands down. He helped me figure out what all I needed and followed up even with photos every step of the way. Literally all I had to do when I received my wheels and tires was put them on. They were balanced and everything. His level of service is hard to come by and I was stress free the whole experience. Would highly recommend and definitely use again! Thanks Ralph!

Jace Sanchez


02/08/2022

Anybody can sell tires and rims. But Ralph at Tires & Wheels Direct sells service and dedication. He followed my backorder of chrome rims from the ship in the sea to my front door calling me every week and giving me updates and assured me I would be one of the first to get my rims when they hit the dock. He searched and got some of my rims from other stores in the United States. He is a very dedicated employee and I consider him to be a big asset to this company. Buy your tires and rims from here you won't be dissatisfied.

Johnny Holland


02/08/2022

Free Delivery
Free Shipping on all wheel and tire packages

Hassle-Free Ordering
Free hardware mounting and
balancing on all wheel & tire packages

Free Gifts
Discount of up to 10% on tires
(discount applies to regular pricing)